Chemical research and innovation has a significant impact across a variety of industries. It's estimated that 96% of all manufactured goods depend on chemical manufacturers, producers and distributors to fulfil product needs. From agriculture to energy to health, chemists have a long history of applying their skills, time and expertise to provide much needed solutions.
At Apollo Scientific, a leading research chemicals supplier, we understand the evolving needs of the industry and we are committed to being the socially responsible partner of choice supporting discovery across the global market.
Enabling science, knowledge and discovery in trying times
In recent years, global megatrends such as Covid-19 and international conflicts have led to increasingly stretched supply chains. For chemists, researchers, distributors and manufacturers across the chemical industries, these disruptions are impacting their ability to innovate and discover.
At the same time, governing agencies and regulatory bodies have implemented robust policies, systems and procedures within the supply chain for chemicals. While these updated regulations allow customers to make informed decisions about products and suppliers, they have also placed increased pressure on an already stretched supply chain.
It's important to re-examine the modern chemical supply chain in the context of these social, economic and environmental shifts. This allows the industry to ensure it's still ready to provide chemists the materials needed to solve the world's biggest problems. At Apollo Scientific, a trusted partner for research chemists around the world, we are committed to supporting discovery and innovation from concept to completion.
Local suppliers: geographical trends in the supply chain
Following the turbulence of the UK's exit from the EU, the Covid-19 pandemic and the conflict in Ukraine, core values driving the supply industry have changed. Supplier location is now more important than ever to the customer, ensuring that the products can be delivered consistently and at a reasonable cost. As a result of this, customers in both the US and EU markets are now more likely to buy from suppliers based in their home region. Moreover, as customers seek to secure their supplies, more are utilising secondary suppliers to ensure there is a backup option if their usual supplier cannot meet their requirements.
Trade barriers are also putting geographical factors at the forefront of consideration for customers. For example, the potential new costs for imports driven by Brexit or the vastly increased taxes on importing goods from China to the US. These changes are also affecting where suppliers buy their products, creating a shift in geographical manufacturing trends.
Apollo Scientific is among the top 1% of companies for sustainability within our sector
At Apollo Scientific, we have diversified our supply locations to allow us to meet the needs of customers across the globe reliably, efficiently and rapidly, while also offering the same to local customers.
To do this, we have invested in our global supply infrastructure, with warehouses in the UK and US to offer next day delivery to customers on both sides of the Atlantic. There's always room for growth though, and as such Apollo Scientific is continually expanding its partnerships with distributors in mainland Europe to ensure a quick, steady supply of its products to European customers without the complications that Brexit may cause. An Apollo Scientific warehouse in mainland Europe is also on the horizon for the near future.
The requirements of customers have changed over the past few years too, and chemical suppliers must alter their offerings in line with demand. With the stresses felt by the industry in recent years, social responsibility, environmental impact and locality in supply are emerging as key drivers in making a purchasing decision.
The social responsibilities of the supplier
Beyond delivering their products, suppliers have additional commitments to their customers in the scope of corporate social responsibility (CSR). Today, many suppliers have developed a code of conduct, where they screen their manufacturers and upstream suppliers to ensure that legal quality standards and human rights are being maintained and respected throughout the supply chain.
Legal requirements can only go so far, however, and suppliers must create and uphold their own internal guidelines regarding staffing, quality control and safety, with customer and stakeholder feedback as a motivator for positive change. Apollo Scientific screen parties within the supply chain, from the source to the customer, in order to maintain company standards. By visiting facilities across the world, including regions with laxer labour laws, Apollo Scientific can help ensure that robust standards are being followed across the supply chain. There are also checks carried out downstream too, ensuring potentially hazardous chemicals are only being handled by professionals.
When ordering a product, as a customer, you expect to receive exactly what you have ordered. This is especially true when working in the pharma industry where a mistake in the supply chain could potentially have fatal outcomes. This is yet another reason why upholding the highest internal guidelines and commitments is a priority for many chemical suppliers. Ensuring manufacturers and upstream suppliers are upholding these standards is an important step; however, additional safety nets can be put in place to provide customers with peace of mind. At Apollo Scientific, we have rigorous quality control and quality assurance systems to ensure that a product is of sufficient quality and is labelled correctly to avoid costly mistakes in the supply chain.
Supporting sustainability for a greener future
As the central science supporting critical industries, such as agriculture and pharma, chemistry and chemicals are under new pressures to meet rapidly evolving environmental needs.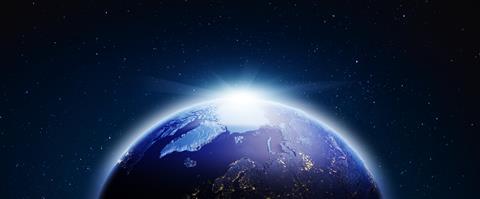 The impact of sustainability pressures within the supply chain are apparent in new laws and regulations. At Apollo Scientific we believe in evolving not just to meet regulations but also to ensure our approach aligns with our values.
Being in the chemical industry, we are conscious of the impacts that our business can have on society as a whole, be it through our own activity or via third-party chemical manufacturing and distribution. As such, at Apollo Scientific, we've implemented various CSR projects, to ensure our approach to business is aligned to our vision of the environmental and social welfare.
Apollo Scientific has also become a member of the UN Global Compact, an initiative which calls on companies to carry out their business responsibly by aligning strategies with the UN principles surrounding labour rights, sustainability, modern slavery and anti-corruption.
Sustainable development
In 2015, the United Nations (UN) set its 2030 agenda for sustainable development, providing an ongoing plan for peace and prosperity for everyone on Earth. At its centre are 17 Sustainable Development Goals (SDGs); a global partnership where all countries collaborate to tackle poverty, alongside improving the health of individuals and the planet, while fighting inequality and fostering economic growth.
The current SDGs are the latest of many iterations of sustainability and development-related targets set by the UN. However, although it may seem the responsibility of governments to adhere to these goals; they can be worked on at an individual and corporate level too. We all have a part to play in making the future better, and the SDGs are our tools to make it happen.
As well as a commitment to customers, at Apollo Scientific we have made great progress in becoming a more sustainable and equitable supplier. This year, we were awarded the EcoVadis Platinum sustainability rating for a second consecutive year, further improving on our score in 2021. This puts Apollo Scientific among the top 1% of companies for sustainability within our sector. This achievement is supplemented by our commitments to a wide range of sustainability goals, such as becoming a net zero company by 2040 and using 100% sustainable packaging by 2030.
All these changes will help build a more sustainable supply chain for future generations.

Through this consultation with our suppliers and customers, we were able to switch our packaging to be more sustainable. And, by working closely with our suppliers, we can better understand the sustainability challenges within the supply chain. Allowing us to better support them in implementing greener methods.

Supply chains are complex; they have many moving parts but can be optimised to satisfy today's customers. Additionally, more can always be done to support new discoveries by upgrading the supply chain. Internal guidelines and legislation help progress towards a more socially responsible, sustainable supply chain and with Apollo Scientific, we can build a better future.
For more information, please visit https://www.apolloscientific.co.uk/
Tim Kemp - Chief scientific officer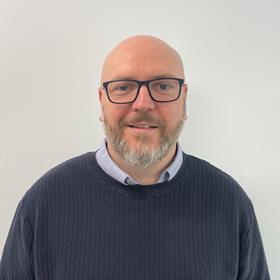 After finishing his PhD, Tim joined Apollo Scientific in 2006. He worked in various roles, both office and lab-based, and in 2010 he became the QC and lab manager, focusing on making novel building blocks on gram to kg scale. In 2017, he became the chief scientific officer, with responsibility for new technologies and increasing the product portfolio of Apollo to maintain a competitive edge, as well as overseeing health and safety. More recently, has has been involved with sustainability and CSR.
Rory O'Donnell - Purchasing manager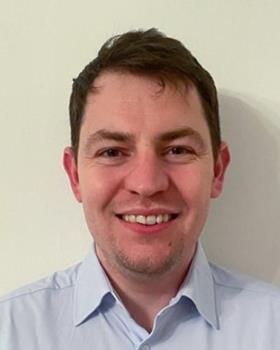 Rory joined Apollo Scientific in 2010 and took on his current role as purchasing manager at the start of 2022. Having built up a wealth of experience and knowledge of the chemical supply chain he is now responsible for developing the company's supplier portfolio, managing stock inventory, and helping to drive Apollo's sustainable procurement initiatives within a large and varied supply chain.
Welcome to the Problem Solvers collection
1

2

3

4

5

Currently reading

How to support a sustainable, socially responsible supply chain

6