As our world continues to move toward post-pandemic normalcy, in-person connectivity at our celebrated scientific conferences and expositions is a welcome event. Scientific collaborations and 'Ah-ha' moments are often catalysed at these meetings; spontaneous innovations are best realised through face-to-face interactions.
The world of laboratory science returns in-person, direct, accessible, tactile, real, ready to answer your questions and enthusiastic to help you advance your scientific perspective at Pittcon, 18–22 March, in Philadelphia, Pennsylvania, US.
What is Pittcon?
Pittcon is a dynamic, transnational conference and exposition on laboratory science, a venue for presenting the latest advances in research and scientific instrumentation and a platform for continuing education and science-enhancing opportunity. Our aim is to advance scientific endeavor through collaboration, bringing together a world of knowledge to impact, enrich and inspire the future of science. Pittcon is a catalyst for the exchange of information, a showcase of the latest advances in lab science and a venue for international connectivity.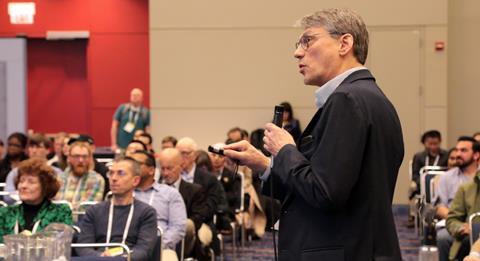 The benefit of Pittcon is founded upon a simple yet lucent phrase: leading in the lab.
For decades, Pittcon has represented the forefront of innovation within laboratory science – the research, the instrumentation, the pioneers. Pittcon is an environment of collaborative science that provides you with a direct connection to knowledge, methods and people. Our goal is to offer you a venue where your career, your research and your network are advanced – our goal is for you to start and continue leading in the lab.
Pittcon provides you with:
Skills and knowledge for anyone who develops, buys, or sells laboratory equipment, performs physical or chemical analyses, develops analysis methods, or manages laboratory scientists.
Access to the top scientists in your field – the changemakers, the visionaries, the principals, the professors, the entrepreneurs.
We are excited to welcome you back to Pittcon; to provide you with a level of genuine, direct access to advance your scientific perspective. Please take a moment to review our conference and exposition elements below before visiting pittcon.org.
The conference
The premier conference on laboratory science, Pittcon provides you with direct access to the latest research and developments from an international assembly of top scientists and innovators. Advance your knowledge through our technical programme, listen to top researchers by attending award sessions and invited symposia, connect with professionals in networking sessions, and discover new insights on a range of subjects by signing up for in-person short courses. Pittcon is your opportunity to enhance your scientific perspective, accessibly organised within areas of focus that include: bioanalytics and life sciences, cannabis and psychedelics, energy and environmental, food science and agriculture, forensics and toxicology, industry and manufacturing, nanotechnology and materials science, and pharmaceuticals.
Lectures and symposia
Pittcon actively solicits nominations, presentations and proposals from leading researchers to assemble an unparalleled portfolio of award sessions and symposia.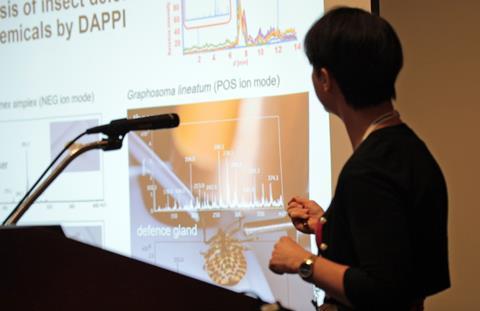 A brief sampling of the approximately 1000 lectures featured at Pittcon includes:
Advancing Glycobiology through Mass Spectrometry
Analytical Methods for Cannabis Characterisation
Advanced Analytical Techniques for the Study of Energy Storage Materials
How Optical and Atomic Spectroscopy is Enabling the New Lithium Economy
Harnessing Chemistry at Electrified Interfaces for Advances in Chemical Analysis and Sensing
Application of Automation and Machine Learning for Analytical Sciences: Challenges in Pharmaceutical Research and Development
Pittcon is honored to announce Dr Joanna Aizenberg of Harvard University as the 2023 Wallace H Coulter Lecturer. A distinct, keynote facet of Pittcon's annual conference, the 2023 Coulter Lecture is entitled Venturing into Analytical Chemistry Using Photonic Crystals.
The topic will introduce a powerful colloidal co-assembly approach that results in large-scale, highly ordered porous photonic crystals. The unique coloration of these opal films combines iridescence with plasmonic effects. Their composition and optical properties are demonstrated to be locally tunable using selective functioning doped opals. The latter exhibit a sharply defined threshold wettability for infiltration. This liquid-specific wetting behavior naturally couples to macroscopic colour changes. Aizenberg is exploiting this effect in the development of simple and low-cost colorimetric indicators for medical applications, for oil classification, in encryption and as a tag for monitoring of tampering or material ageing. She further expands these ideas to create novel, machine learning-enabled artificial nose platforms that use biometric dynamic 'sniffing' approaches.
The 2023 Wallace H Coulter Lecture is scheduled to begin at 5:30 PM on Sunday, 19 March, in the Michael Nutter Theater at the Pennsylvania Convention Center.
Short courses
Pittcon's in-person, instructor-led short courses provide registrants the opportunity to enhance their professional, technical and scientific skill sets. Covering an array of relevant topics, over 60 continuing education courses will be offered beginning 18 March in full- and half-day formats.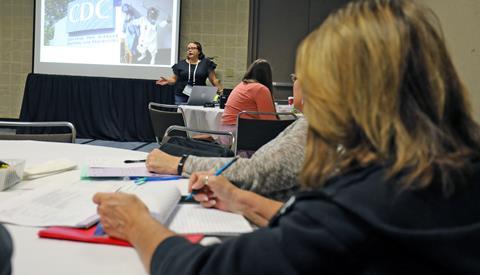 Here are just some of the courses on offer:
Introduction to ICP-MS
High-Throughput and High-Resolution Mass Spectrometry for Drug Discovery and Clinical Research
GC/MS Fundamentals for Operators
Practical LC-MS/MS Method Development
Industrial Problem Solving Using Thermal Analysis Techniques
Data Analytics and Statistics in Quantitative Chemical Analysis: Chemometric Workflow for Forensic Investigation
Sensory Impairment and Cannabis Use: Vision and Olfaction
A Guide to Near-Infrared (NIR) Spectroscopy: from Physical Principles to Diversity of Applications
Fundamentals of Particle Size Analysis with an Emphasis on Light Scattering Techniques
Connection and collaboration
Networking sessions have become an important and valued facet of what Pittcon offers participants year over year, and this year's sessions promise to be even more inclusive and collaborative than ever before. The 90-minute sessions provide a unique opportunity for attendees with similar interests to meet other professionals in an informal setting. Here, participants will attend facilitated discussions on scientific topics of interest in a casual, open and collaborative atmosphere. These sessions facilitate a renewed, more enriched perspective on a variety of scientific disciplines, while also helping many in finding solutions to laboratory problems they may be facing. Networking sessions are efficiently scheduled at Pittcon twice daily 20–22 March.
Exposition
The truly transnational Pittcon Exposition provides participants with exceptional access to the most advanced laboratory instrumentation and related products. Nothing compares to face-to-face interaction, especially after years of distant, simulated, virtual interaction. We are as excited and prepared as you are to once again interact, to learn and to collaborate.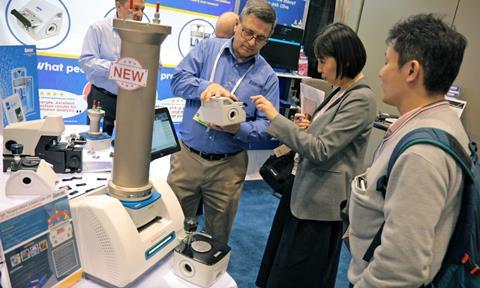 The Pittcon Exposition is where participants may ask questions directly to the technical experts working to streamline discovery through their instrumentation. Our aim is for connectivity on our Exposition floor to occur simultaneously with innovation. Whether you conduct your research in an academic, government, or industrial setting, you will be able to access the forefront of analytical invention at the Pittcon Exposition, 20–22 March.
For the advancement of scientific endeavor
What many might not know is that proceeds from every Pittcon directly fund science education and outreach across a range of venues, both nationally and internationally. Over 90% of Pittcon's annual net profit is directly converted to grants for primary and secondary education, continuing education offerings, scholarships, laboratory upgrades, outreach activities and support for libraries, museums and science centers.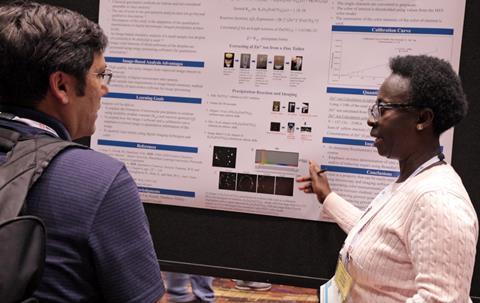 Your choice to participate in Pittcon has always had an impact, not only on your scientific perspective and toolbox development, but also on the lives of so many others. Funding provided by Pittcon is used to develop scientific curiosity and inspire a spark of interest in science as a career option for young people, and for that we thank you.
Please accept your invitation to join an international assembly of scientific advancement at Pittcon, 18–22 March at the Pennsylvania Convention Center in Philadelphia, Pennsylvania, US.
Inspiring the future of science begins with you, and your inspiration awaits at Pittcon. Registration is now open at pittcon.org.
Additional information