Join us on June 28 to learn how to save cost, reduce time and drive innovation in developing sustainable cosmetic formulations
Click the button below to register

Demand for sustainable, eco-friendly cosmetics is growing, but meeting customer demand requires finding formulations that perform at least as well as the existing synthetic alternatives. In this webinar, we'll explore the challenges chemists face, and how new approaches can help find solutions quicker.
Harnessing advances in machine learning, particularly active learning combined with molecular simulation, holds immense potential for efficient formulation development in the eco-friendly cosmetics industry. However, the limited availability of relevant data poses challenges. Active learning bridges this gap by integrating diverse datasets, enabling the construction of robust machine learning models that cover the extensive design space. Molecular simulation complements this process by predicting physical properties of various formulations.
In this hour-long, interactive webinar, you will hear about the efficacy of this approach using rhamnolipid biosurfactants as an eco-friendly formulation example.
By attending this webinar you will learn:
New digital approaches to sustainable cosmetic formulation development
How machine learning methods and molecular simulations reduce formulation development cycle time
Identifying key areas in your R&D where machine learning and molecular simulations can provide value
Jeffrey Sanders: Product manager of consumer packaged goods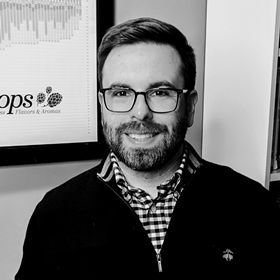 Schrödinger is transforming the way therapeutics and materials are discovered. Schrödinger has pioneered a physics-based software platform that enables discovery of high-quality, novel molecules for drug development and materials applications more rapidly and at lower cost compared to traditional methods. The software platform is used by biopharmaceutical and industrial companies, academic institutions, and government laboratories around the world. Founded in 1990, Schrödinger has over 800 employees and is engaged with customers and collaborators in more than 70 countries. To learn more, visit Schrodinger.com, follow us on LinkedIn or visit our blog, Extrapolations.com.
Click the button below to register