Design of Experiments (DoE) is a statistical approach to planning your experimental work that has so many benefits to offer in the chemical and processing industries:
Builds a deeper understanding of how your product, system, or process performs and the ways in which various inputs impact performance.
Enables you to define better, less expensive solutions – by exploiting the deeper knowledge gained, you can determine how to consistently achieve top performance at a lower cost.
Reduces your total experimental effort per project by an average of 50% by determining the best and minimal set of experimental combinations needed to address your questions upfront, thus avoiding budget overruns and no longer needing to ask for more time and experimental resources to find a solution.
Join JMP experts in the recordings of this three-part workshop and learn how to use experimentation more efficiently and achieve better outcomes faster.
Register now to watch on-demand
Despite the wins offered by DoE, many of us working in commercial research, development, and manufacturing have yet to experience the method. This may be due in part to a lack of awareness and lack of know-how. The best way to gain an appreciation for what DoE may offer you is to experience it.
This series of three one-hour workshops provides inspirational examples of the use of DoE in many aspects of bringing products to the market, including product design, discovery, and development, process development, scale-up, transfer, and analytical method development. It also provides the necessary know-how and resources you will need to get started with DoE.
Key learning points:
Why DoE offers a faster, more predictable, and better-informed way of learning than other experimentation approaches
Terminology and common types of DoE
Designing, analysing, and presenting the findings of your first DoEs
Hands-on exercises and practice, expert advice and feedback to deepen your learnings
Register to watch the 2023 three-part series
Programme benefits
This three-part workshop – first run live, and now available on-demand – has been designed for scientists and engineers who want to make their experimentation more efficient and effective. Follow along in your own time with JMP's Statistical Discovery Software and give your learning a valuable boost.
Support when and where you need it
JMP experts know DoE and have years of experience putting these techniques into practice. During the workshop recordings, the JMP team provide real-time assistance to attendees, giving answers to the most popular questions. You'll see the theory in these videos – then it's up to you to test it out.
Give your CV something to shout about!
Nothing beats hands-on experience, and you'll get plenty of that in this course, where you'll learn from a number of case studies, chosen for their effectiveness at communicating the grounding principles and fine details. By attending all three webinar sessions, or watching them on-demand by signing up now, you'll be eligible for a certificate.
Registration
You can register for each part individually to suit your interests. If you complete all three parts then you will receive a certificate for inclusion in your CPD record. You can also use attendance on this programme as supporting evidence for your Chartered Chemist (CChem) application. The deadline for completing all three parts and being eligible for a certificate is June 23, 2023. Please note, beyond this date the workshop will still be available on-demand, but certificates will no longer be issued.
Part 1: Introduction to Design of Experiments
What is DOE? From example case studies, you will see why this is such an important tool for scientists and engineers.
Show more
Part 2: Screening experiments
When there are many variables you can change, you need to maximise efficiency in finding the vital few factors.
Show more
Part 3: Formulation experiments
Create experiments to understand components of a mixture.
Show more
Download your free trial software
This programme includes hands-on exercises, which you can complete on your own computer using JMP's Statistical Discovery Software. You will need to download and activate a free trial of this software to follow along. Once activated this trial will last for 30 days. You can get your free trial direct from JMP's website.
Meet your JMP experts
Marco Salfi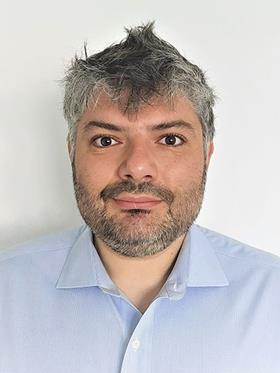 Marco Salfi joined JMP Statistical Discovery as Senior systems engineer after a long experience in the oil and gas Industry. He held various roles in ExxonMobil in three different countries (Italy, Belgium and US) within manufacturing and supply chain and he has always been oriented to take decisions based on data. Marco holds a master's degree in energy engineering from Politecnico di Milano, Italy.
Owen Jonathan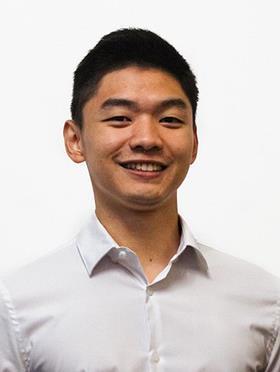 Owen is an associate systems engineer for JMP Statistical Discovery. His role involves identifying critical business issues of UK customers and guiding customers in adopting data-driven solutions for their organizations. Prior to joining JMP, Owen obtained a masters in systems and synthetic biology from Imperial College London. He joined JMP as an intern where he identified Design of Experiments (DoE) applications in the field of biotechnology and delivered DoE workshops with relevant case studies to synthetic biologists.

Since 1989, JMP has combined interactive visualization with powerful statistics to help people see their data more clearly. And when data is better understood, insight-driven improvements are sure to follow. We've seen scientists and engineers use JMP software to advance green-energy technologies, speed cancer therapies to market, and build high-performance infrared detectors for probes that traverse the unconquered vastness of deep space. It's spelled J-M-P but pronounced "jump," suggesting a leap in interactivity and innovation. JMP is a SAS company.